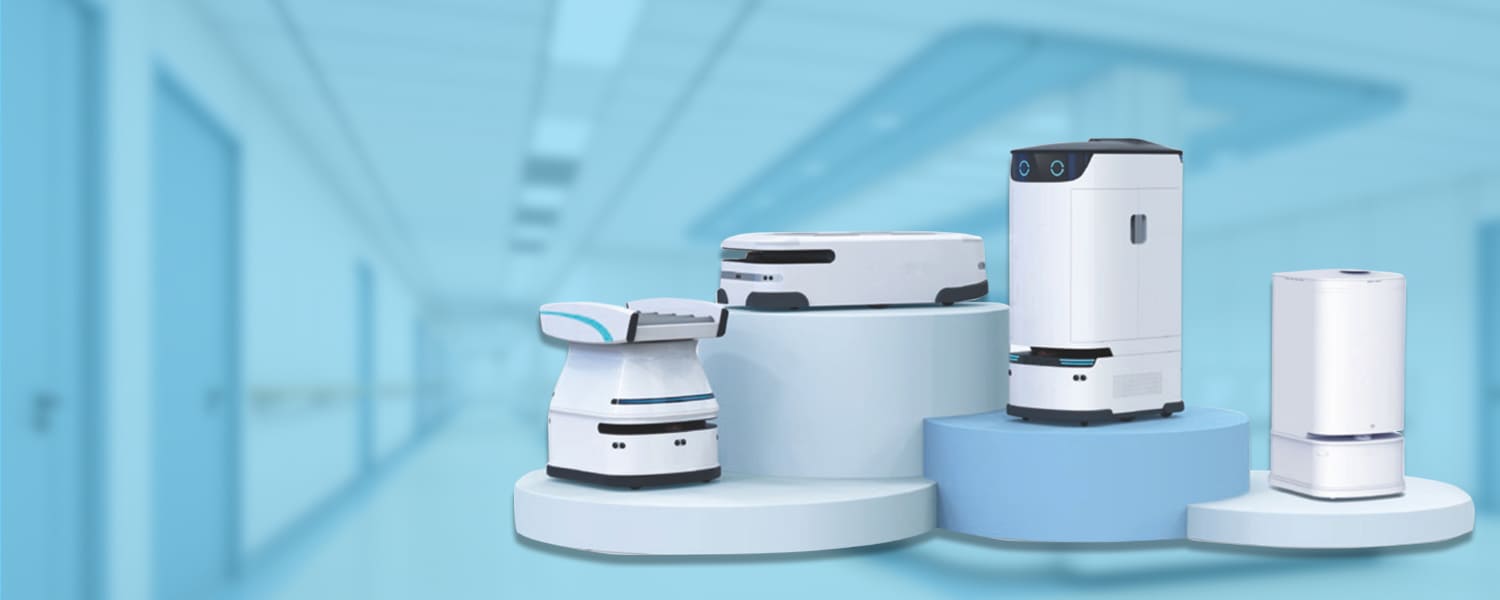 Automated Guided Vehicles (AGV)
Customizable and Multi-shape medical logistic robots,
Adaptable to different application scenarios
Automated Guided Vehicle (AGV) systems safely navigates through the complicated hospital environment of beds and patient traffic, and autonomously transport items anywhere in your facility without any manual efforts. AMASTEC's medical robots and AGVs are based on latest technology, capable of taking elevators automatically, and deliver heavy payload (up to 200kg) at different floors of the building.
Intelligent solutions improve operational efficiency, reduce workload and manual handling errors, and help hospital staff to concentrate more on patient care.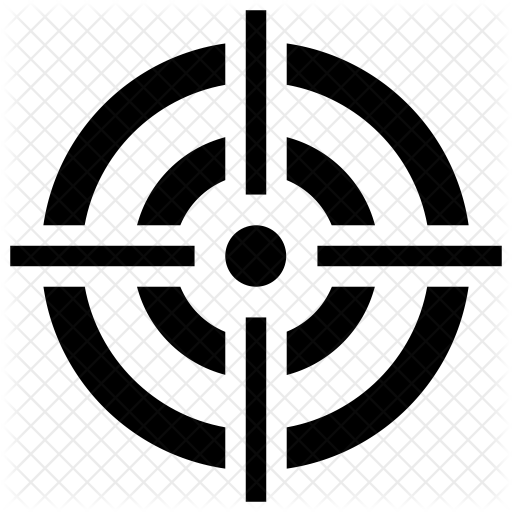 Greater delivery
accuracy.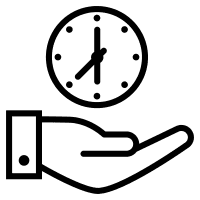 Just-in-time delivery of items
Fast and safe transportation of materials.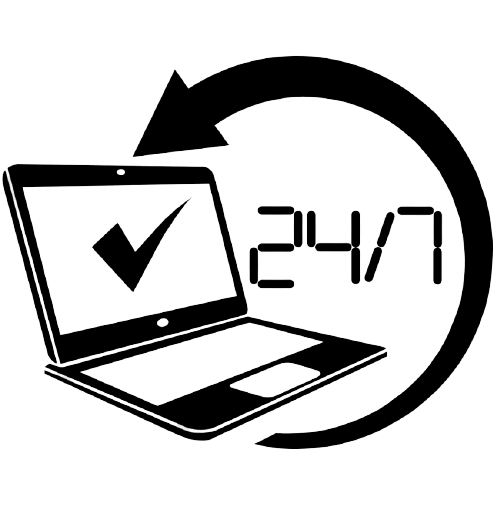 Real-time monitoring of transported items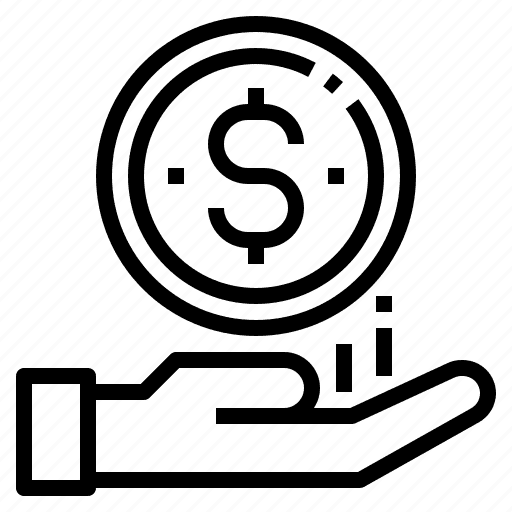 Reduce operational cost and fast ROI.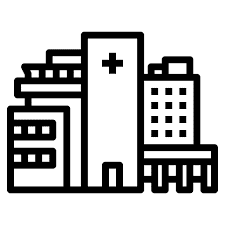 Fully compatible with your existing infrastructure

Flexibility to adapt to your facility needs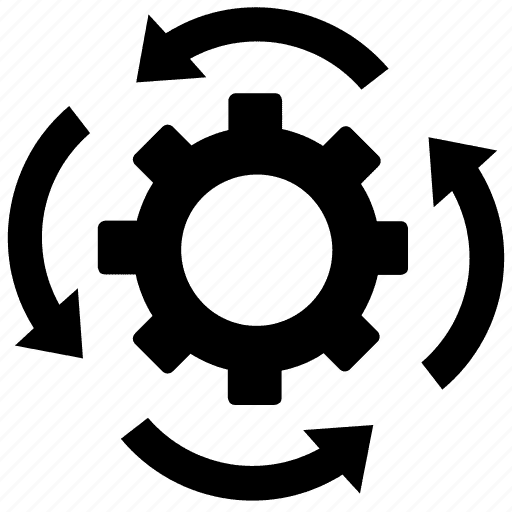 Improve productivity and efficiency
Laser navigation technology combined with multiple sensors allow 360° collision prevention and helps to complete the delivery independently and safely in crowded areas.
Automatic Obstacle Avoidance
Equipped with multiple sets of ultrasonic sensors and 3D visual sensors. AGVs can detect obstacles in real time, automatically avoid pedestrians and obstacles, and plan alternative routes independently.
Automatically detect the battery charge level, and moves to the charging pile for charging when the power is insufficient. One charge can continuously can work for 14 hours.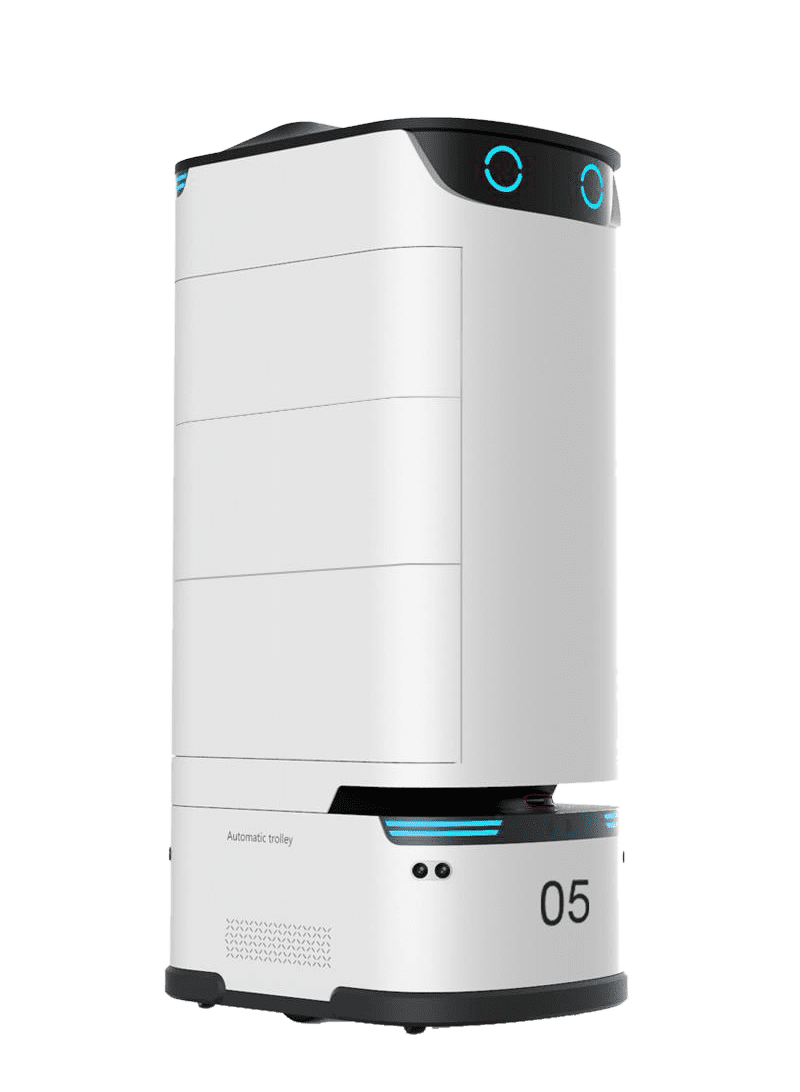 Intelligent Human-machine Interaction
Equipped with intelligent interactive terminal, integrating face recognition, sound & light and voice prompt functions.
Seamless integration of self-guided vehicles with the hospital information management system as well as with other smart logistic systems to make internal logistics fully automated and more efficient.
Features and external appearance can be customized according to the material specifications and delivery needs.
IMPROVE BUSINESS COLLABORATION EFFICIENCY
Intelligent docking of logistics transportation system to solve "the last meter problem" of material distribution in the operation area / inspection center / PIVAS.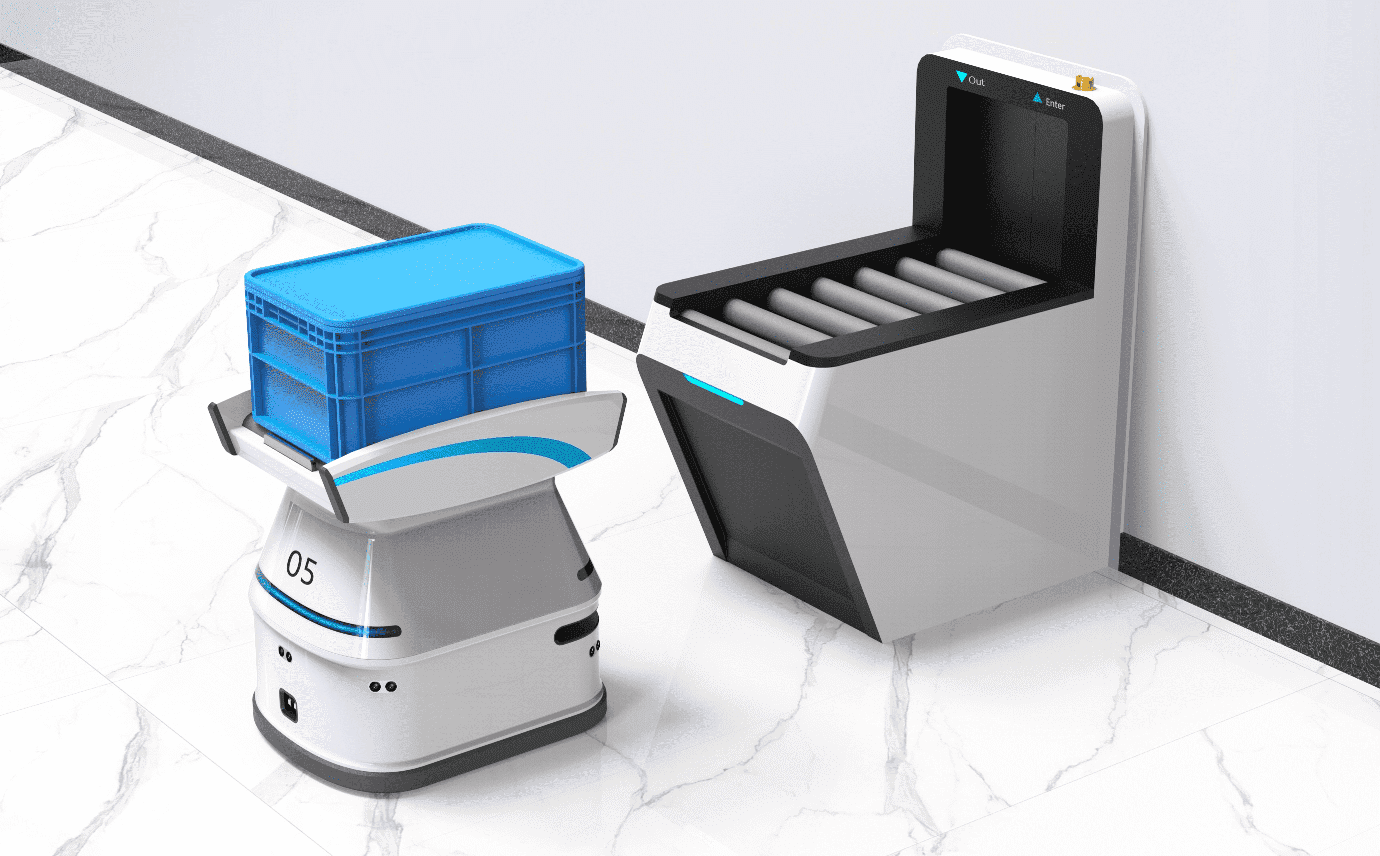 Medicines,  Specimens, Sterile products, Surgical bags, Clothing, Meals, Consumables and Medical Waste

Ultraviolet (UVC) disinfection
Minimum opening size of shaft