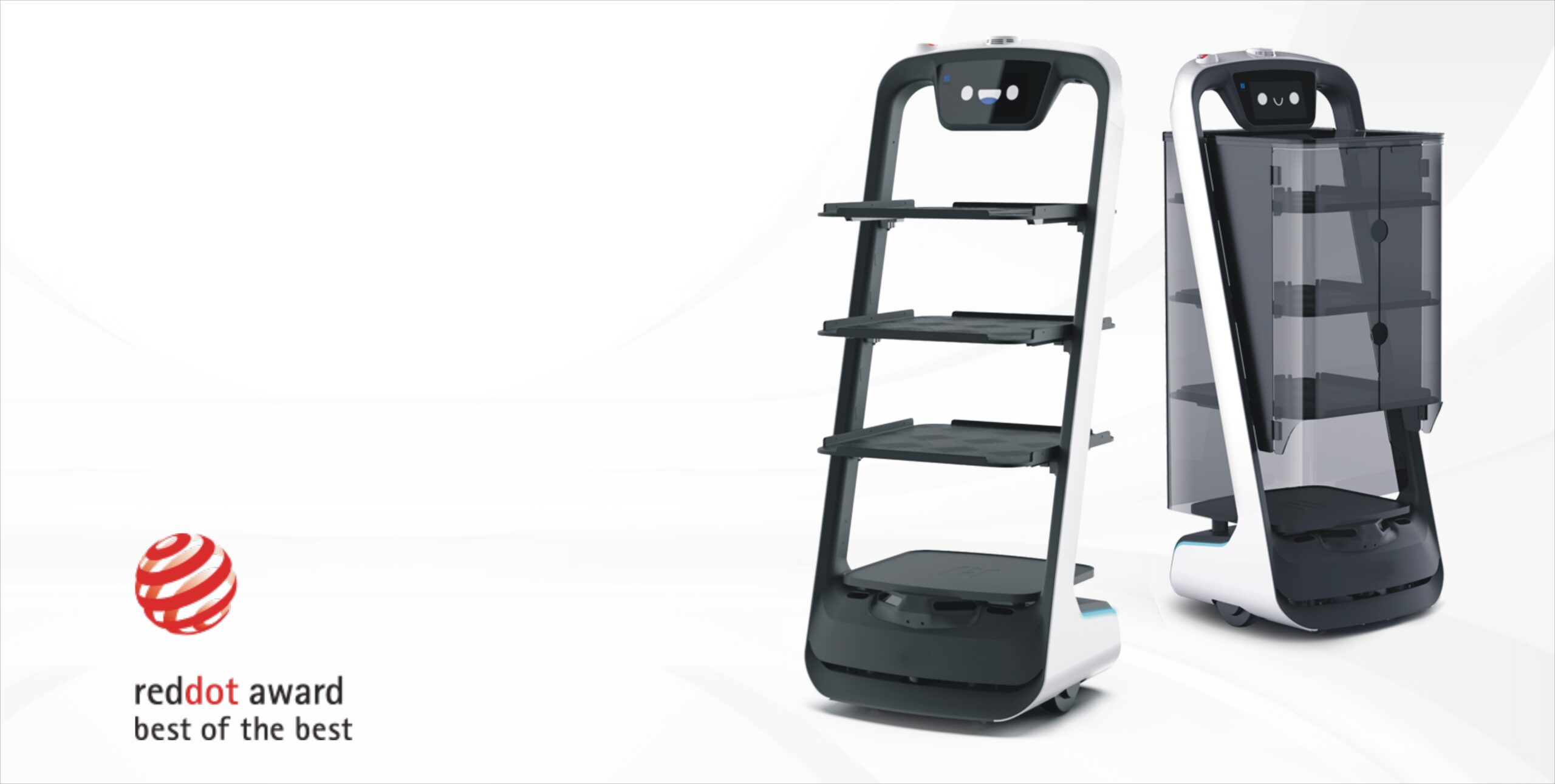 An Intelligent Delivery Robot
The intelligent delivery robot with simple and effective industrial design received German Red Dot Award for best design, and spearheaded a new trend of indoor delivery robot designs. Autonomous positioning and navigation technology based on multi-sensor fusion, which allows it to be used in restaurants, hospitals, schools, hotels, cafés, office buildings, and other business scenarios.
In the post-epidemic era,"Contactless delivery" is becoming increasingly important in the delivery industry.
The COVID-19 has changed many aspects of production and people's lifestyle. As a result, the role of "contactless delivery" has become increasingly prominent.
Improve the dining experience with autonomous food delivery robots.
In restaurants, distribute food to customers by intelligent robots, which will reduce direct people-to-people contact, while ensuring food hygiene and safety.
Clearer operating instructions
New generation radar More efficient SLAM mapping
High-fidelity audio up to 2*30W More outstanding sound effects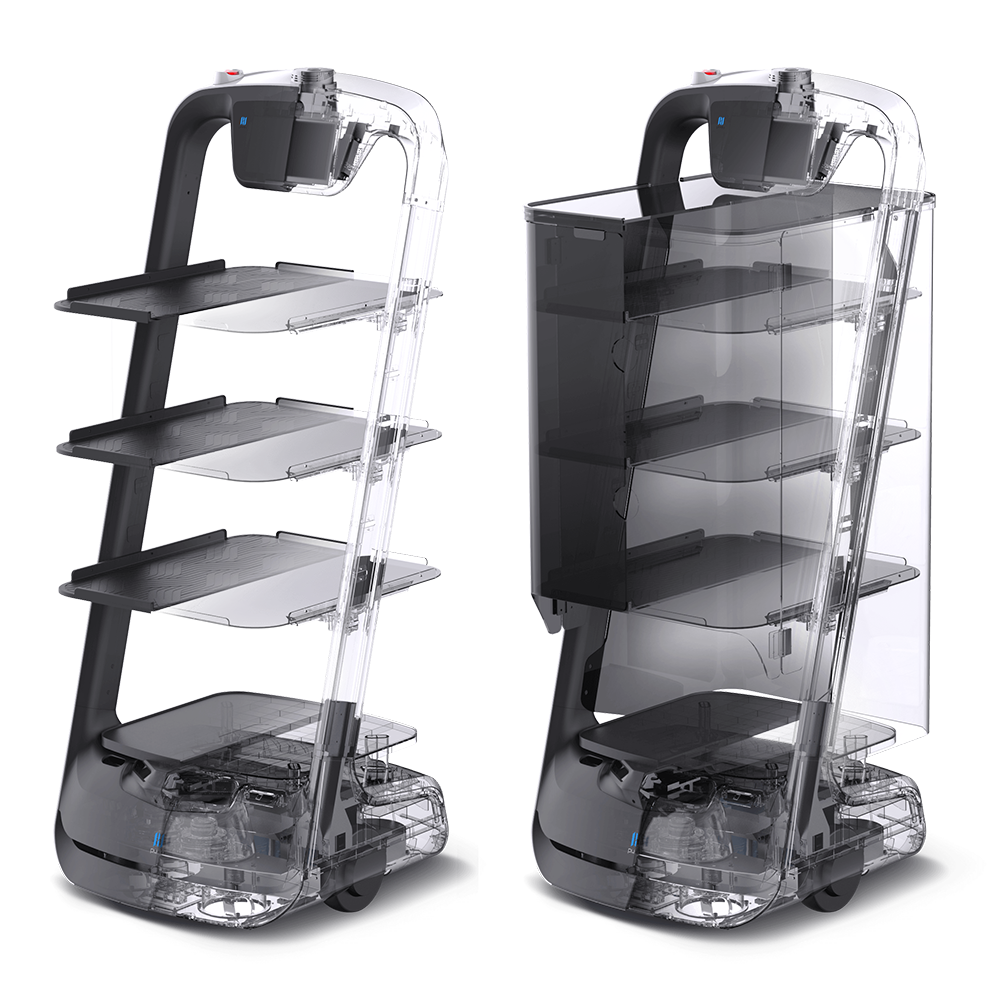 New visual solution More precise positioning
Aviation-grade aluminum alloy More stable structure
Newly added 3D vision sensors Safer delivery
Easily dealing with various bumps on the road More stable operation
V-SLAM is a new technology integrated SLAM solution based on Lidar, Camera, UWB, RGBD, IMU, Encoder and multiple sensors. This solution can ensure that the robot performs tasks more efficiently in a mixed environment, and provides more precise positioning and more stable operation.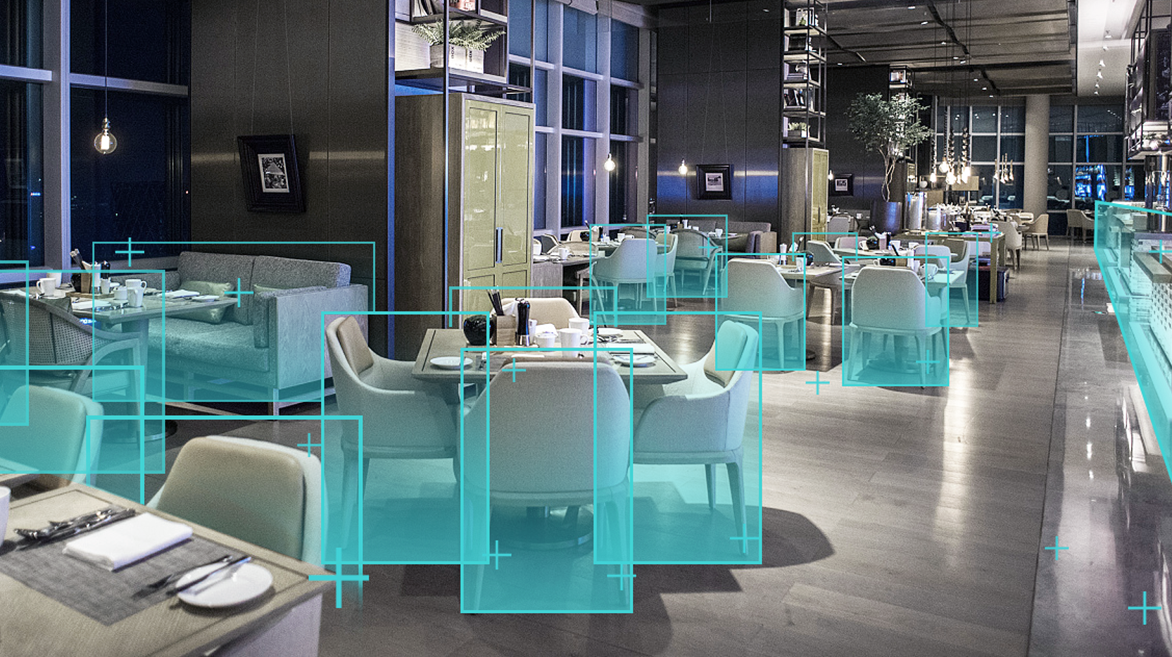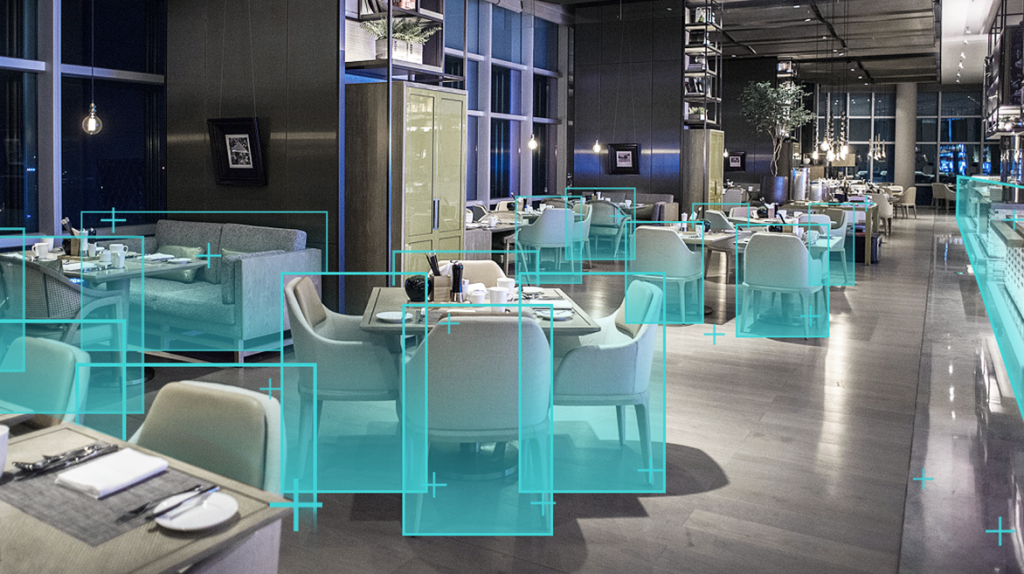 The safety and obstacle avoidance performance have been greatly improved, and the probability of touching suspended objects or other blind spot obstacles has been greatly reduced, in addition to Lidar, multiple visual sensors are added to enable the robot to upgrade from 2D plane perception to 3D environment detection of the whole body.
Revolutionary 3D obstacle avoidance solution provides faster perception and safer delivery. Compared to traditional 2D radar, 3D stereo sensors can quickly stereo model the surrounding environment, which can greatly reduce the probability of security accidents.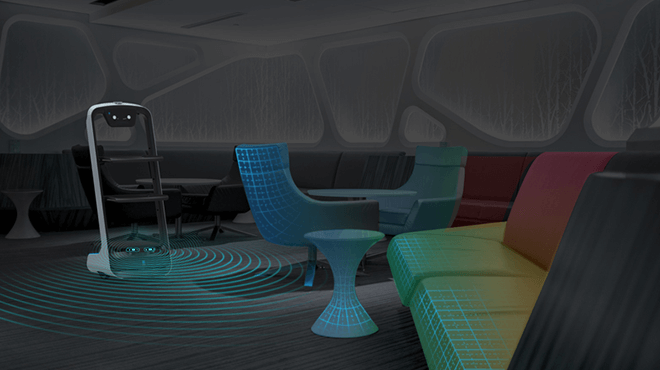 The robot is equipped with Pagering and Notifications function, allowing you to call the robot just in one-step and assign tasks at any time. You can check the status of the robot and arrival notification through your watch.
Intelligent Scheduling System
Multi-robot Cooperation for Higher Efficiency
With AI scheduling system, each robot can directly communicate with other robots in the same network to optimize the delivery tasks.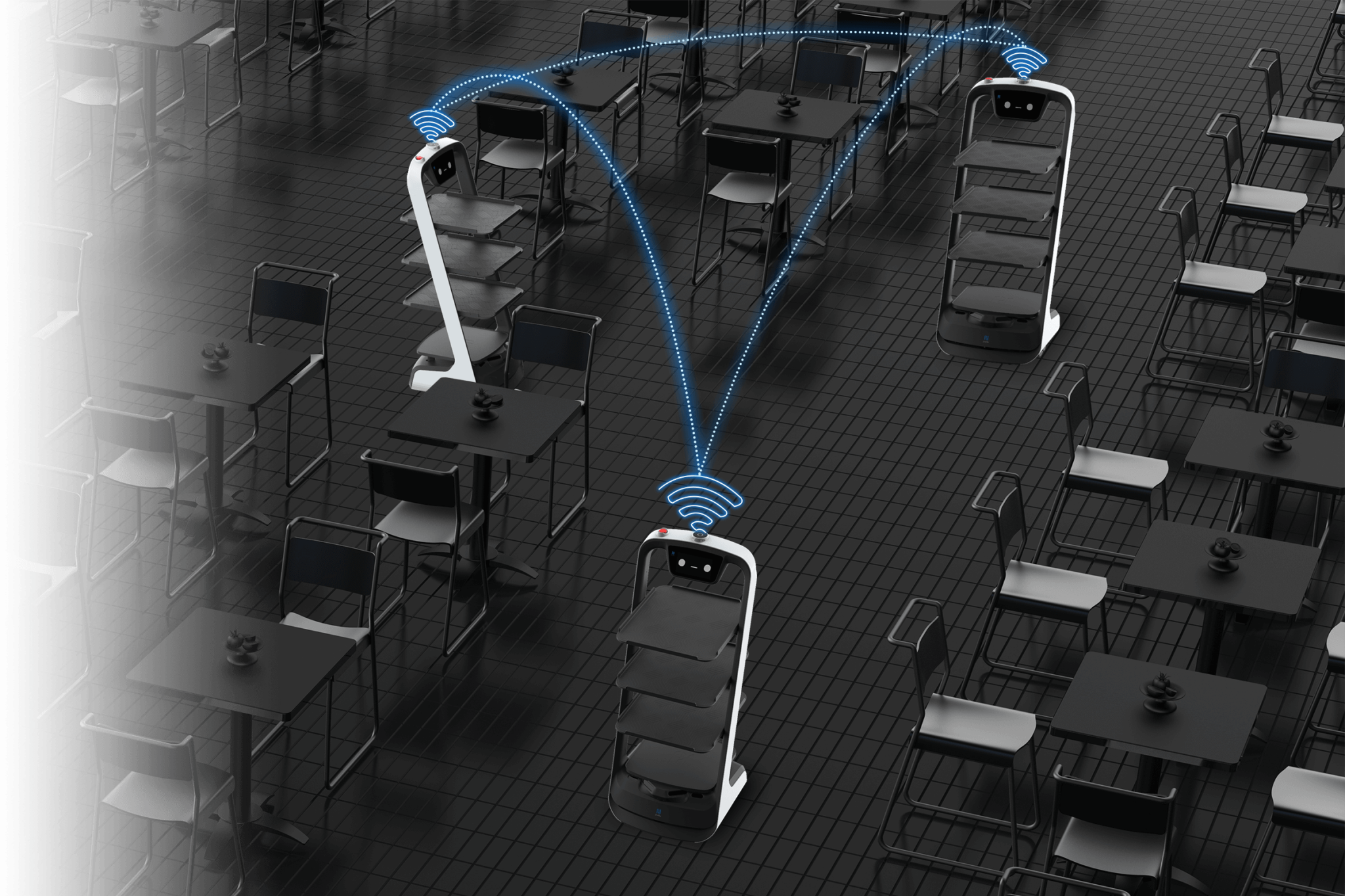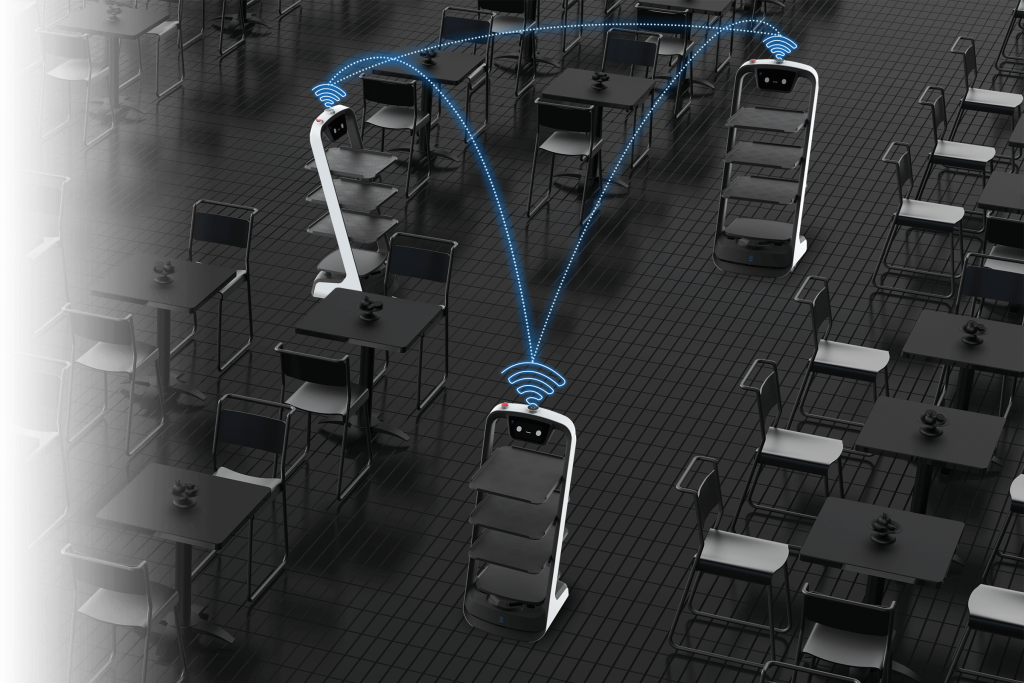 ABS/Aviation-grade aluminum alloy
Dish Cover Specifications
Plexiglass/ Magnesium Aluminum Alloy