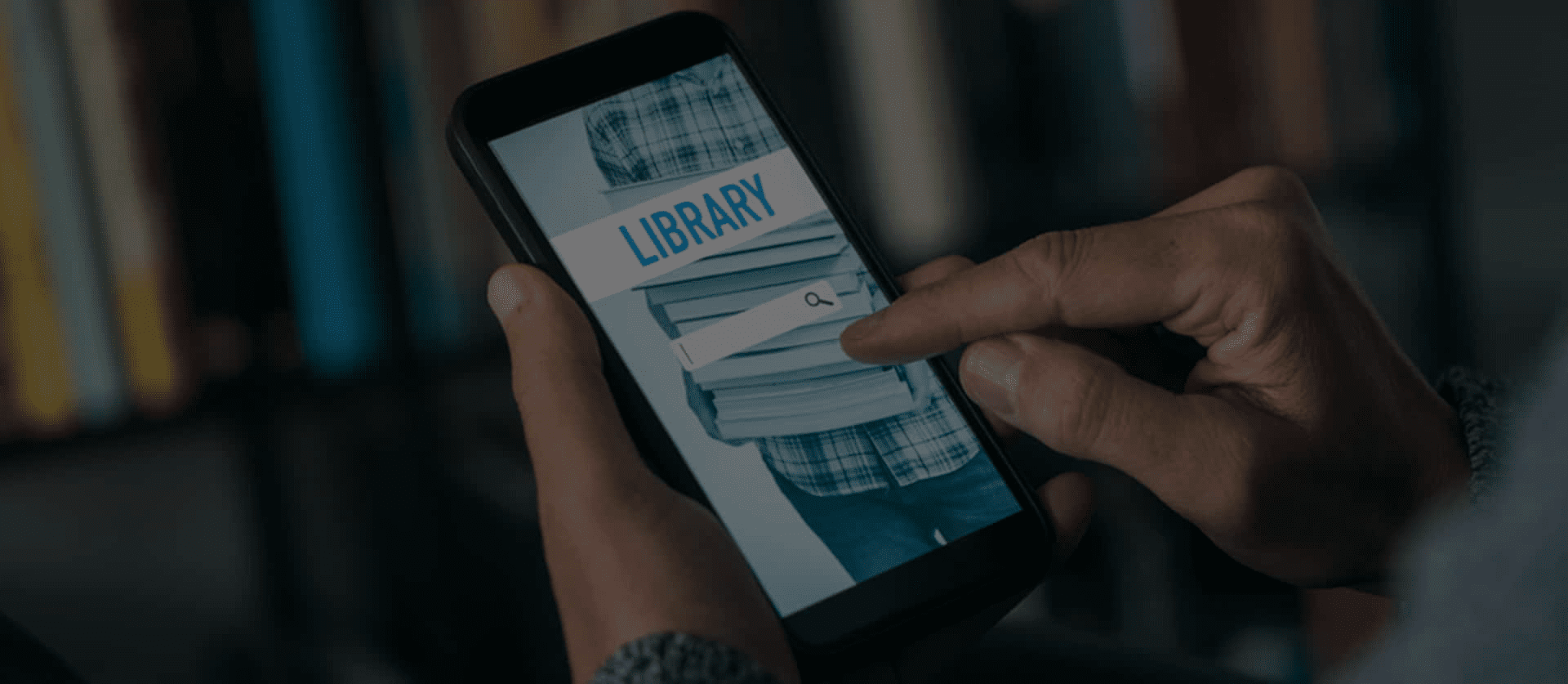 Shape the Next Generation Libraries
Automate your Daily Library Operations with Smart Logistics and Integrated Library Systems
In recent years, relying on the rapid development of the technologies such as the Internet, Robotics, Big data, Internet of Things (IoT), the construction of Smart Libraries featuring digitization, Networking, and Artificial Intelligence (AI) is in the ascendant. The library collections are getting richer, and intelligent facilities integrated with smart technologies are emerging one after another, which enhances the working capabilities and increase circulation rate.
Deliver library items efficiently and smoothly with our full range of integrated library solutions, and provide a positive user experience that encourages the continuous use of your library.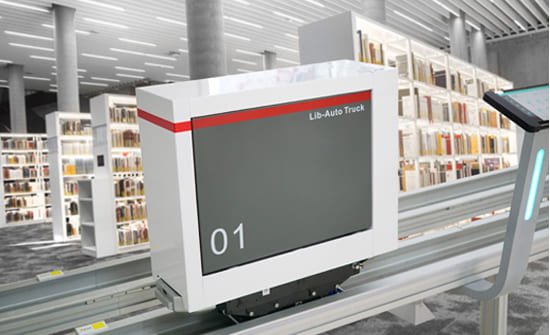 The system can interface directly with the automated sorting system and transport individual books anywhere across the facility.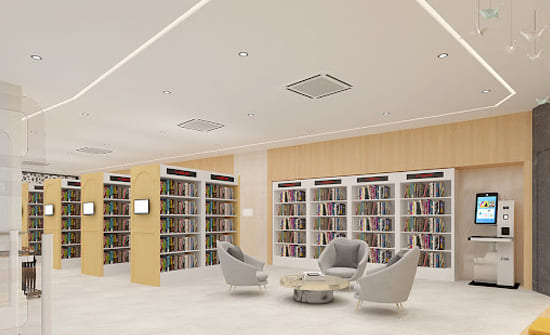 RFID based Library Management System helps to automate library operations and provide greater visibility.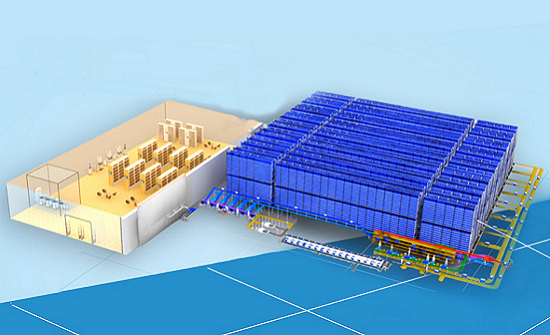 Fully Automated Storage and Retrieval System maximize storage space, improve efficiency and reduce cost.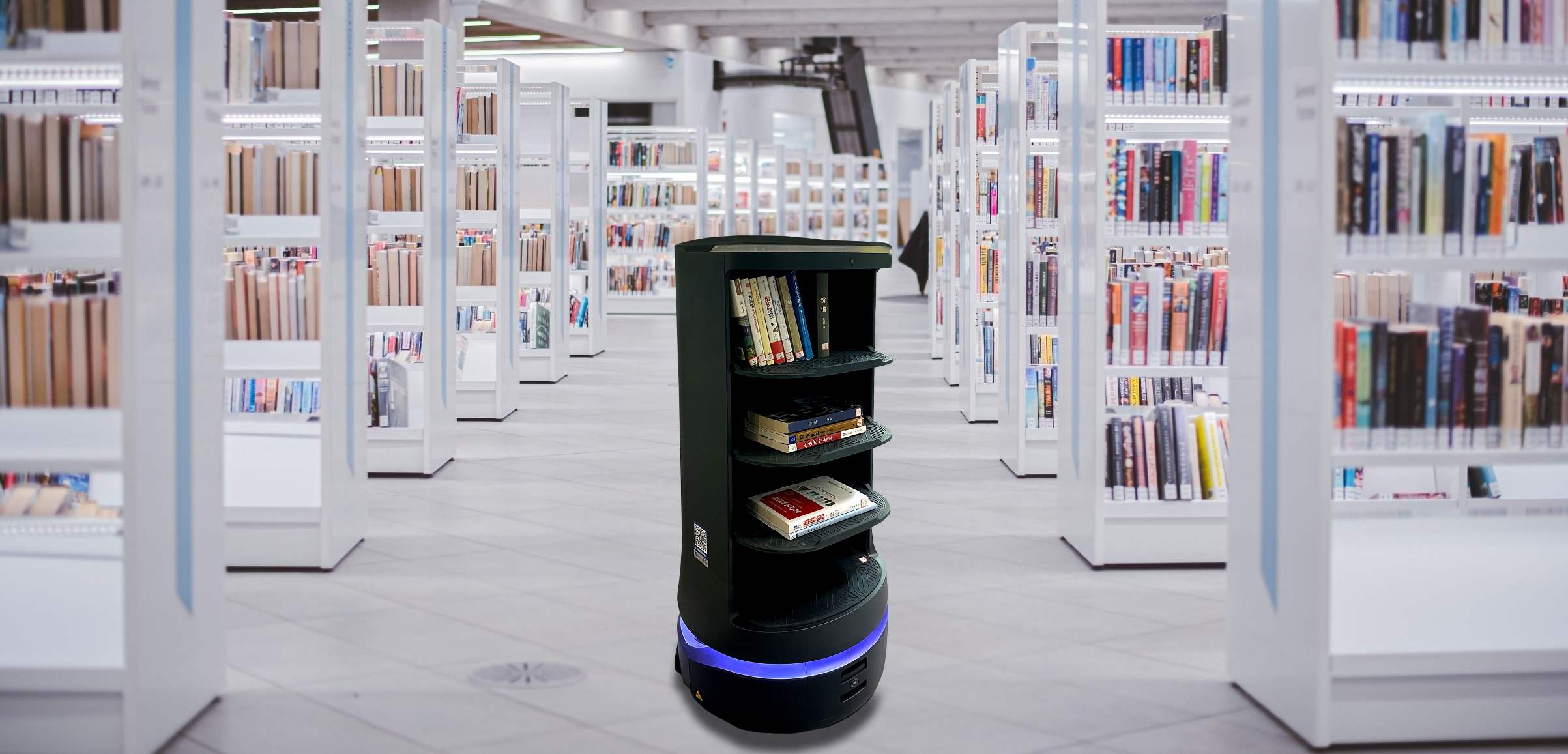 Intelligent library robots for Social Interaction,
Delivery, Navigation, Shelf scanning and Inventory
management.n
Augmented Reality (AR) in Library
With AR library App, users can explore the library with interactive Augmented Reality technology. It provide new ways of discovering books, navigating to correct location and interacting with library spaces and collections. Libraries can use this innovative technology for maintaining the bookshelves and attract new visitors to the library.
Finding and discovering new materials on the bookshelf.

Visibility of books at the bookshelf level.

Easily identifying different categories of books.

Get accurate location of books and navigation route.

Recommendations for similar books and articles.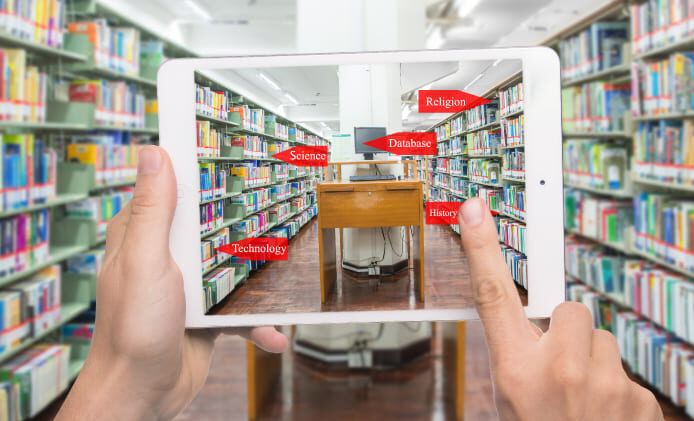 Automated Delivery from Bookshelf to Desk
Our future-oriented library technology can easily integrate with Library Management System, Automated Storage & Retrieval System (ASRS) and Autonomous Robots to automate the whole process of book delivery from bookshelf to the reading area or to the lending desk without any manual efforts.

Are You Ready
To Transform Your Library ?